50 Best Great Lakes Steelhead Rivers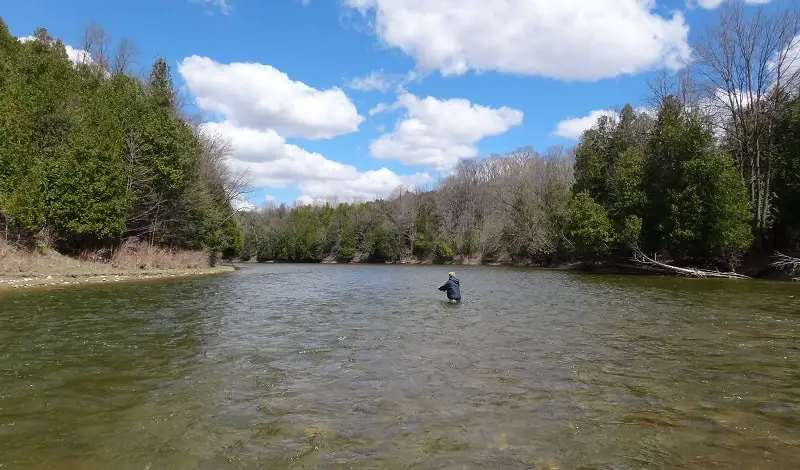 Every state around the great lakes and the shorelines of the province of Ontario have great steelhead rivers, and as a top guide and a steelhead angler of over 37 years, I have fished most of them. In this article, I will discuss the 45 best great lakes steelhead rivers and more…..
There are hundreds of rivers, and streams that flow into the great lakes that have runs of steelhead, and the best steelhead rivers are the rivers that have the biggest runs of steelhead and have enough access that anglers can actually fish for them.
Some anglers will prefer to fish big rivers where the fish fight harder and have lots of room to run, while others prefer smaller rivers and creeks that concentrate the fish which can make catching them easier.
The Best Great Lakes Steelhead Rivers Are
Salmon River, NY
North and South Sandy Creeks, NY
Oswego River, NY
18 Mile Creek, NY
Niagara river, NY /ONT
Cattaraugus Creek, NY
Twenty Mile Creek, PA / NY
16 Mile Creek,PA
Elk Creek, PA
Commeault River. OH
Ashtubula River, OH
Grand River, Ohio
Rocky River, OH
Rifle River, MI
Au Gres River, MI
Hey Guys, This page is a work in progress but unfortunately, right now I'm in the middle of a very busy guide season. I hope to have this page completed by the middle of November 2021 so check back soon.