Guiding Anglers Since 2000
Graham is the top full time independent river guide in his area and the first full time guide to offer centerpin guide trips and classes.
Graham did his first guide trip in the year 2000 thanks to encouragement from one of the local lodge owners. Since then Graham has guided and taught between 3000 and 4000 anglers. With multiple guides on staff, Graham's guide service does around 300 guide trips annually.
Today, Graham is the lead author and owner of troutandsteelhead.net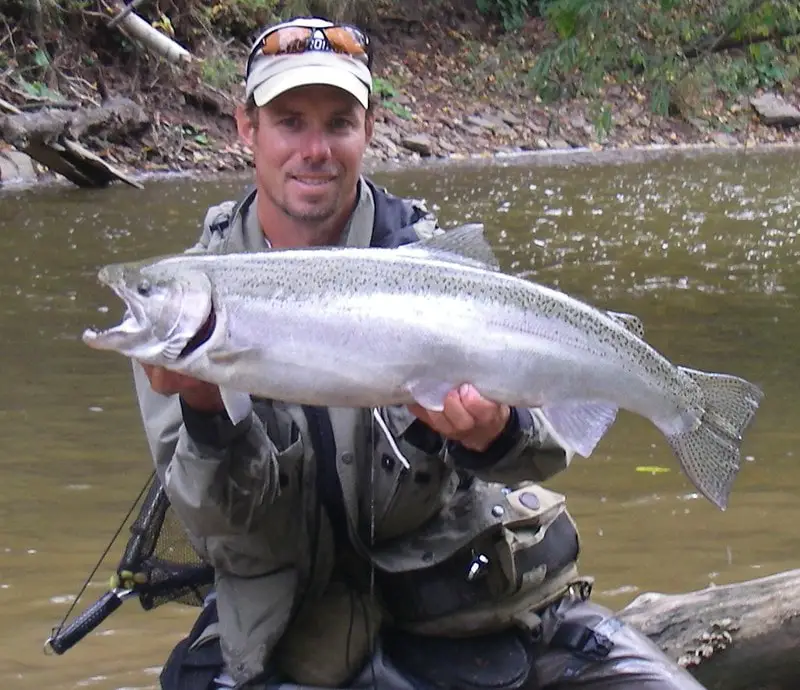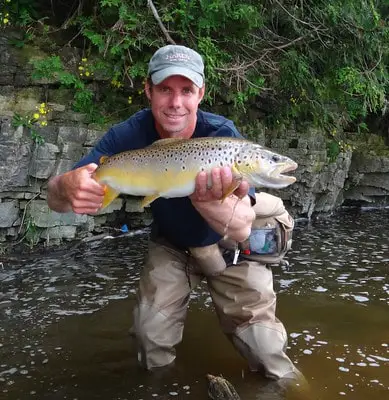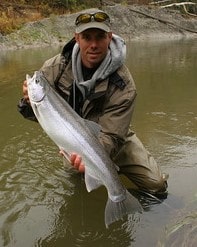 Top Guide For 16 years
Graham has accomplished a lot over 22 years in the fishing industry.
Graham has built and runs two of the top guide services in his area since the year 2000.
2000 -2017 Georgian Bay Musky Charters – Graham became the top guide for trophy musky on Georgian Bay which is where he spent 7 days a week between late June and late September guiding for musky that averaged 20 to 30 pounds. Graham sold his Musky Charter Service in 2017 to one of his good clients.
2006 – 2011 Fishing & Hunting Store – Graham opened his own fishing and hunting store in 2006. He was able to test out and try many of the latest and best products. He did this while raising two young kids, guiding for Musky, and guiding for trout, steelhead, salmon, and bass on the local rivers.
2000 – Present Day – Today, Graham spends over 300 days on the water, coaches kids hockey during the winter months, and still organizes around 300 guide trips and fishing lessons annually with multiple guides on staff, all while writing articles for readers like you.
Pro Staff – and Guide Programs – Since about 2006 Graham has been on numerous guide programs and pro staff programs from large companies like Orvis, Simms, Raven Tackle, and more. Graham is also a recommended guide through many stores like Drift Outfitters.
Books, Magazines, and TV – Graham has appeared in many magazines, multiple books, and has had the opportunity to do multiple fishing TV shows
220+
Guide Trips Annually
22 Yrs
As A Fishing Guide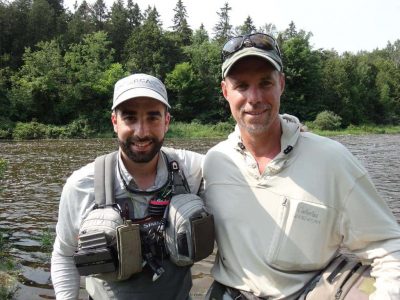 My Passion Keeps Me Learning And Improving.
I have made a conscious effort to continue my education by learning new and modern methods from experts all over the world. On the left is World Champion Fly Angler David Arcay with Graham on the right.
Patient And Skilled
"A good angler doesn't always make a good guide, but a good guide can make and good angler" – Graham Bristow
Graham is known as a patient and skilled guide and instructor and has trained many full-time and part-time fishing guides.
HighLIghts
Graham's Accomplishments
Aside from having many happy clients, Graham has appeared in many magazines, books, fishing shows, seminars, and websites, and has been pro-staff for multiple companies.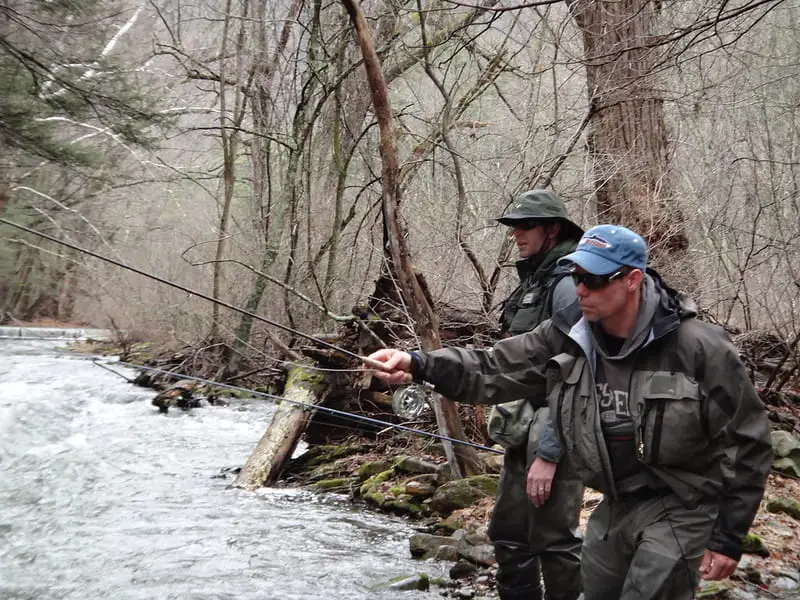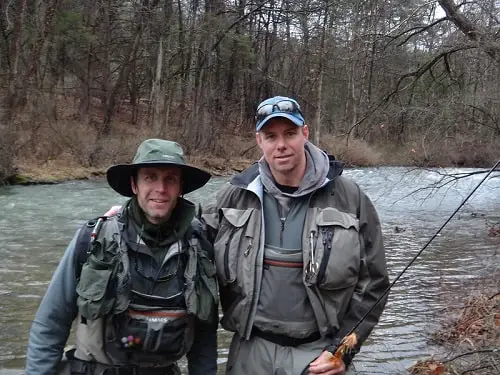 overline
Training With Experts
Graham with medal-winning tournament angler, Fly Team USA Coach, and author George Daniel.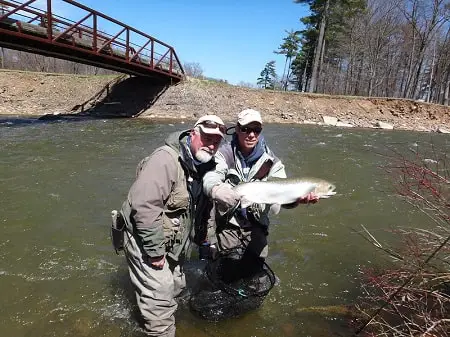 overline
Fishing With The Best
Graham and Bill Spicer on a spring steelhead TV shoot with The New Fly Fisher TV Show and crew.
Best Times
Grahams Shows and Trips
I've had the opportunity to get on the water with many expert anglers, some TV actors, and even pro athletes, but I've learned a ton from just being on the water with thousands of regular anglers from all over the world.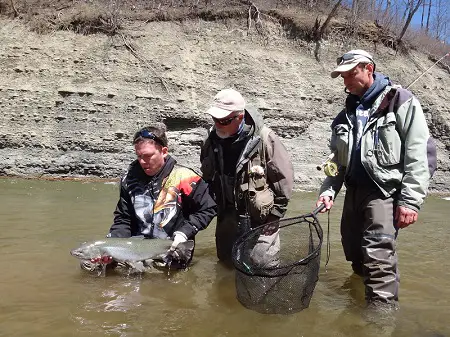 overline
On The Show "Guided"
Graham chasing Steelhead on a shoot with Mark Melnyk from the show "Guided".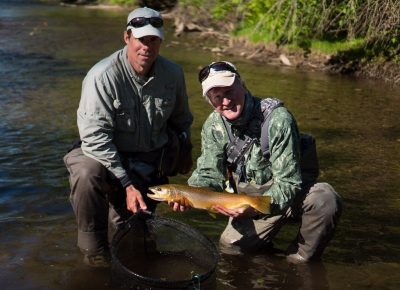 overline
New Fly Fisher Show
Graham chasing big browns on a shoot with Colin McKeown from The New Fly Fisher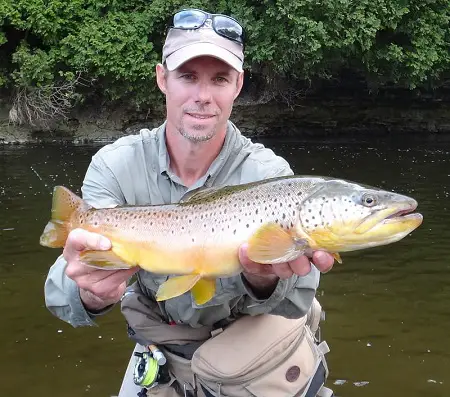 overline
A Passion For Browns
When the Steelhead are gone, Graham's passion is chasing large brown trout.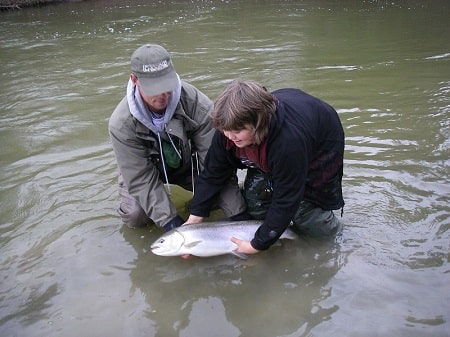 overline
A Love For Guiding
Graham has said " The best part about guiding for a living is teaching people how to catch big fish"
Gear and Product Reviews: In-House and On The Water