About Us -Your Trout and Steelhead Specialists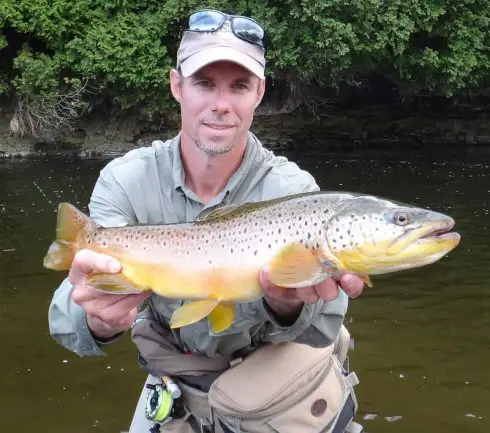 HELLO
My name is Graham and I have been guiding for over 20 years, fly fishing for over 36 years, and Centerpin fishing for over 32 years.
I run one of the top river guide services in the great lakes region with a team of great guides.
Over 3000 anglers have trusted me to teach them how to catch more fish and with hundreds of testimonials and a great reputation that was built over 20 years in the fishing industry, I am confident I can help other anglers like you.
Why Me?
In my 36 years of fishing, I have had the opportunity to train with and fish with many great anglers including a world champion competition angler, a former head coach for Team USA fly fishing team, as well as other top river guides, and top competition anglers from around the world.
I have also learned so much from just being on the water guiding and teaching 7 days a week, and sometimes over 200 days a year.
Being on the water and teaching that many people how to fish over the last 20 years has made me an expert on teaching river fishing. I now spend a lot of my time teaching other river guides and competition anglers how to fish and guide better.
When I'm not teaching on the water, I can be found appearing on fishing shows, in books and magazines, and I have been a guest speaker at trade shows, seminars, fishing clubs, and fishing events.
Recently I have decided to share all that knowledge on this website and it's free.
Non-Biased and Honest – My Guaranty To You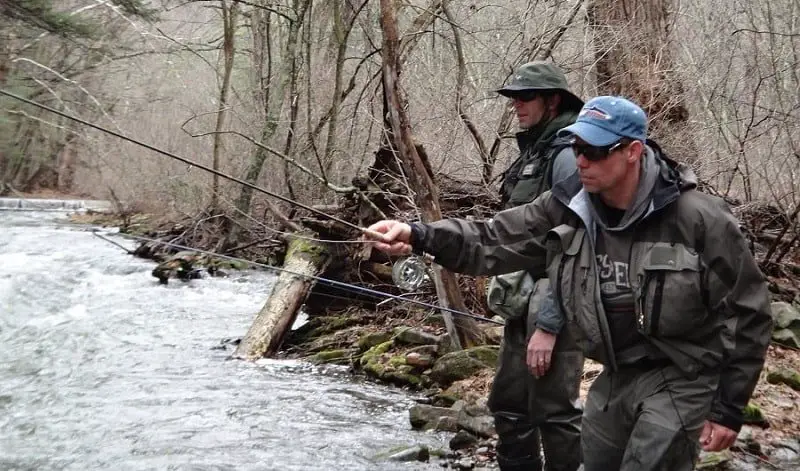 I am definitely an opinionated guy when it comes to fishing, but I'm not biased and I don't sell, push or recommend products that I don't like or wouldn't use myself.
I have even turned down pro-staff deals with big and small brands simply because I felt their products or service were not suitable for my clients and me.
Yes, I admit that I do make a small commission on many of the products on this website. You didn't expect I would put in thousands of hours a year to this free website and get nothing out of it, did you?
To be honest, just about every website you visit to learn about river fishing is doing the same thing, I just do it differently, I do it the no-BS way.
While many websites recommend products because they get higher commissions. I'd rather recommend a 0% commission product that is actually worth buying than ruin my 20-year reputation in the fishing industry recommending crap products just for some extra money.
My Guaranty To You
I am now free to recommend only what I think are the best methods and the best products, and I can do so without being biased in any way. If I wouldn't recommend a fishing method or a product to my father, my uncle, or my best fishing buddy, you won't see me recommending it on this website, that is my guarantee to you.
I Love To Teach
Anyone that has been on the water with me knows that I love to teach people how to catch more fish.
I often give out so much information that I actually overwhelm my clients with information which is why I have been sending them here.
A lot of the information on this website was originally meant to be a reference for my friends and clients, and that means a lot of the information on this website is what you would get if you paid me over $500 a day to get on the water with me. But you get it free.
They say you learn things more deeply if you teach it. I have spent thousands of hours teaching thousands of students to fish better and I am a far better angler and teacher because of it.
Get Expert Advice
I wanted to make this a website where river anglers like you could get great advice from professional guides instead of needing to rely on advice from random anglers, so-called wanna-be experts, and bloggers that provide generic and often bad information.
The advice you get here is advice obtained from guiding and teaching around 3000 anglers and from a guide who has spent more time on the water than 99% of anglers.
The information on this website is also an accumulation of knowledge I have obtained from other exceptional river guides and professional anglers, and real experts on river fishing.
You Can Help
I want to make all those other crappy blog websites that recommend bad products and bad advice obsolete, and you can help a lot by spreading the word and by sharing this website with your friends, family, and on your social media. Send them the link www.troutandsteelhead.net and let's put a stop to those crappy websites pushing crappy products and bad advice!
This website is about getting the right advice from highly respected and experienced river fishing guides.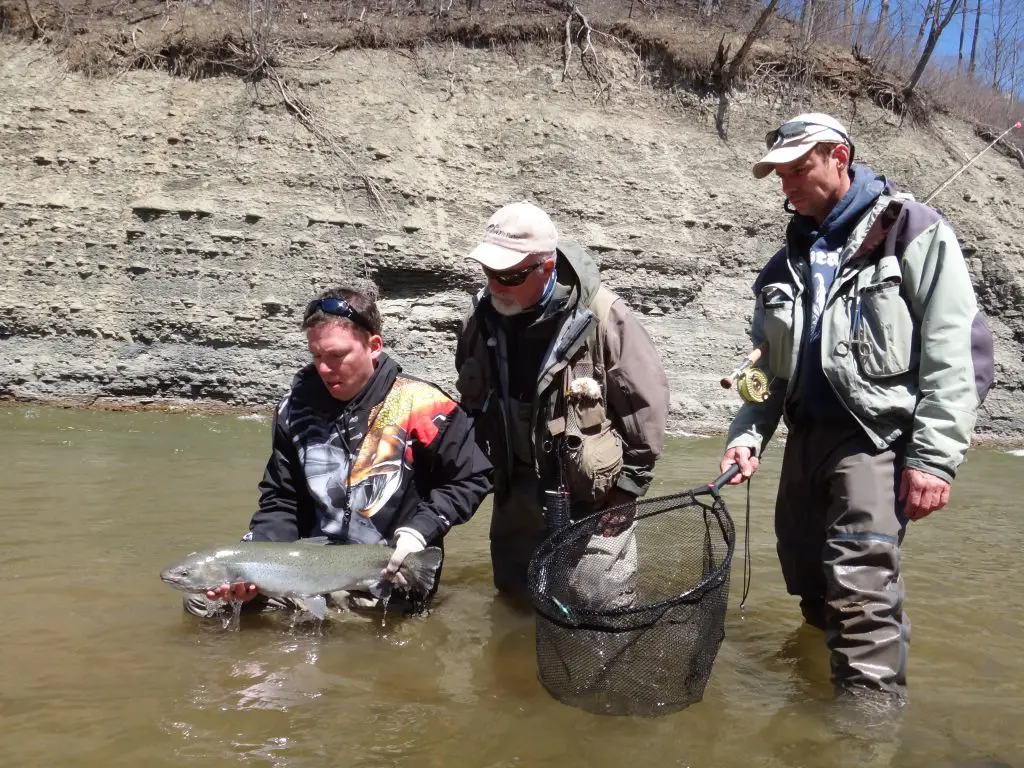 On TV
Graham filming another episode of The New Fly Fisher TV show. Graham On the far right after netting this steelhead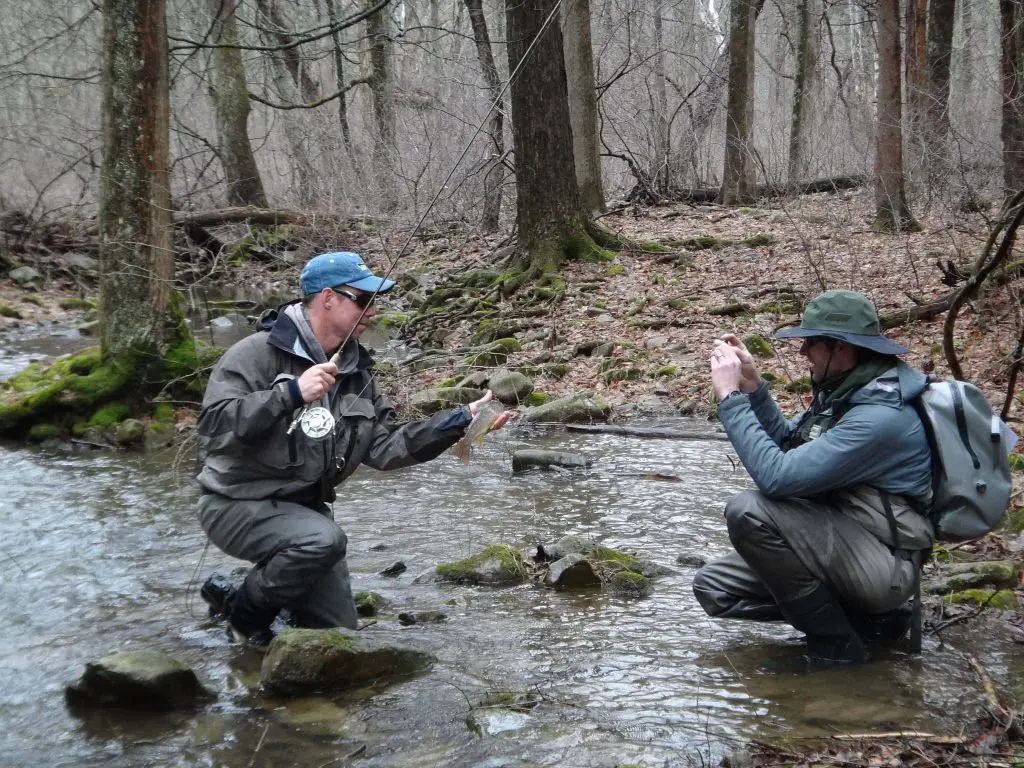 Being Coached
Graham out with George Daniel, author, former medal winner, and former head coach of Team USA – Fly Fishing Team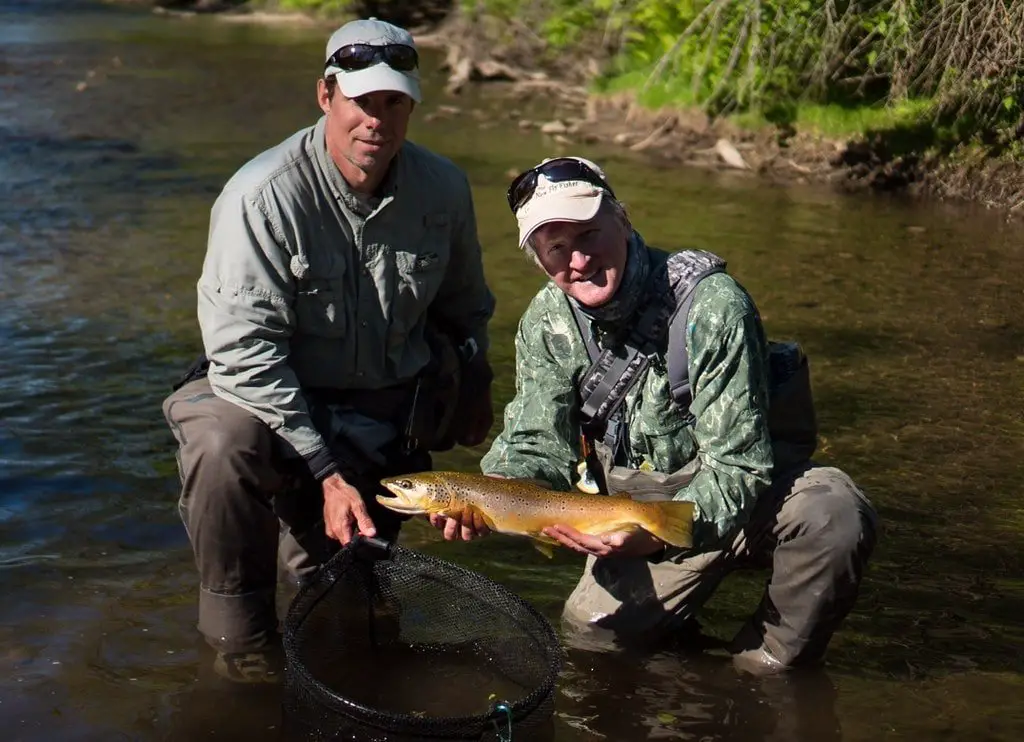 Filming For Browns
I've had the opportunity to film and learn from great anglers like Collin McKeown owner and host of the New Fly Fishing TV Show, along with other TV Hosts.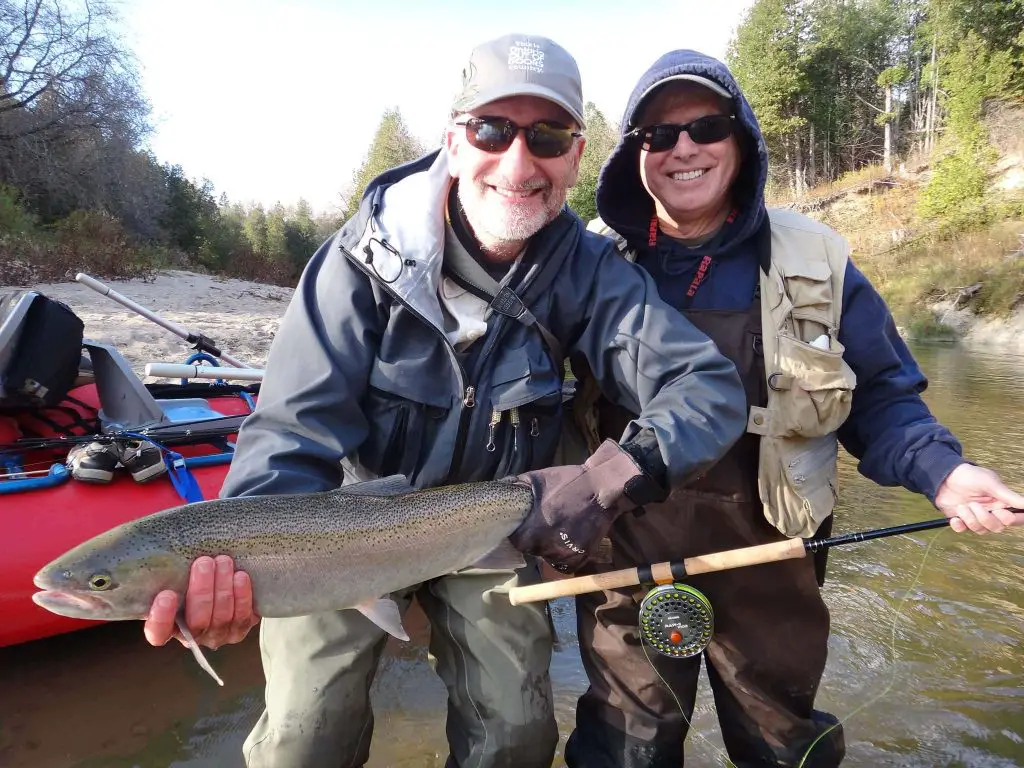 Lots Of Mentors
They say when you teach something, you learn it deeper. As a veteran river guide, I can honestly say I have learned from thousands of anglers, Thanks Guys.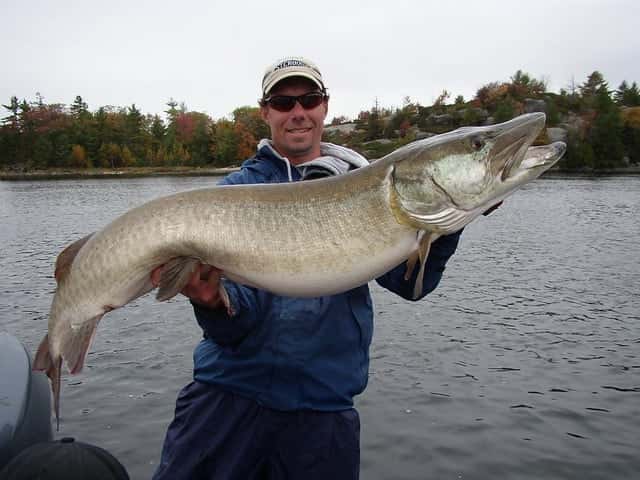 Well Rounded
I have also been the top Musky guide on one of the Great Lakes and have guided for bass, pike, and walleye, which has helped me be a very well-rounded angler and guide.
Tight Lines,
Graham and The Guide Team