11 Spring Trout Flies That Guides Actually Use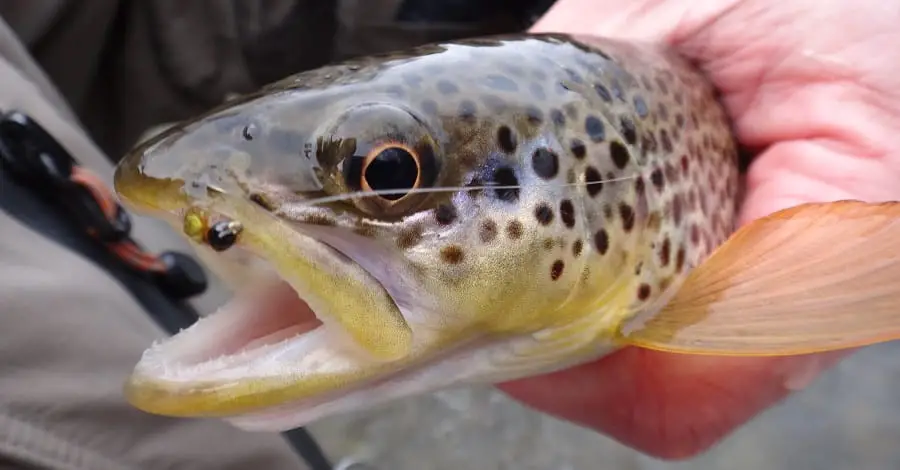 Wouldn't you love to peek into a river guide's fly box to see what spring trout flies he is using? Do guides use the same standard spring trout flies that everyone else uses or do they have special patterns that work even better. Let's find out what they use and what the best spring trout flies are.
The best spring trout flies are ones that match early season mayflies like the Pheasant Tail Nymph, the Frenchie Nymph, and the Polish Pheasant Tail Nymph. Other great spring trout flies would include stoneflies, caddis, and attractor patterns like the McPhail Caddis Pupa, and the Rainbow warrior.
The most abundant food source for trout in early and late spring is aquatic insects and spring trout flies are my most effective patterns. These spring trout flies can be used by spin fishermen, float fishermen, and fly fishermen.
This article is part of a series starting with our very popular article Trout Fishing: A Complete Guide.
Spring Trout Flies – The Mayfly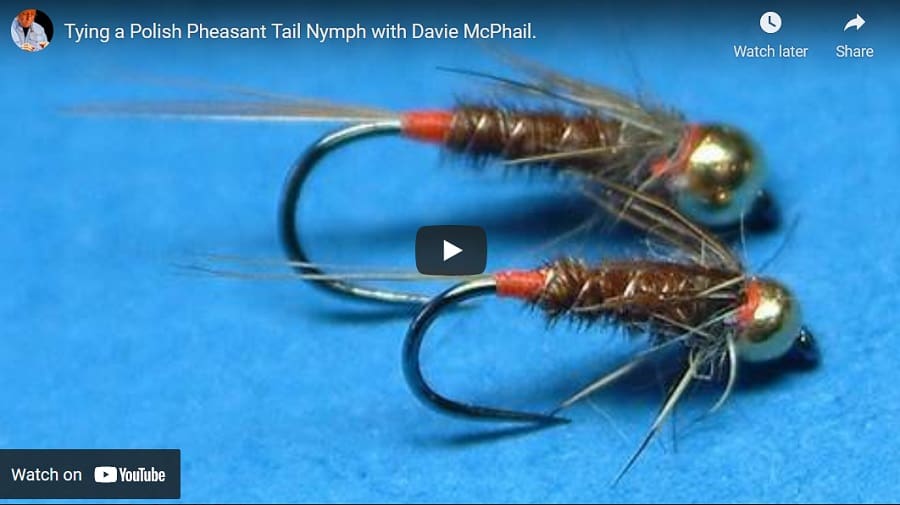 The mayfly is a very common fly on most North American rivers and it can be one of the earliest aquatic insects to become active.
Mayfly species like the Blue Winged Olive start hatching very early in the spring and can be imitated with small size 16, 18, and 20 fly patterns like the Pheasant Tail Nymph, The Frenchie / Hot Spot Pheasant Tail Jig Fly and the Davie's Polish Pheasant Tail Nymph
I fish these flies with an indicator or using the Euro Nymphing method. If you are a spin fisherman check out my page How To Fish Flies With Spinning Gear: 2 Best Methods or Float Fishing With Flies.
Spring Trout Flies – The Stonefly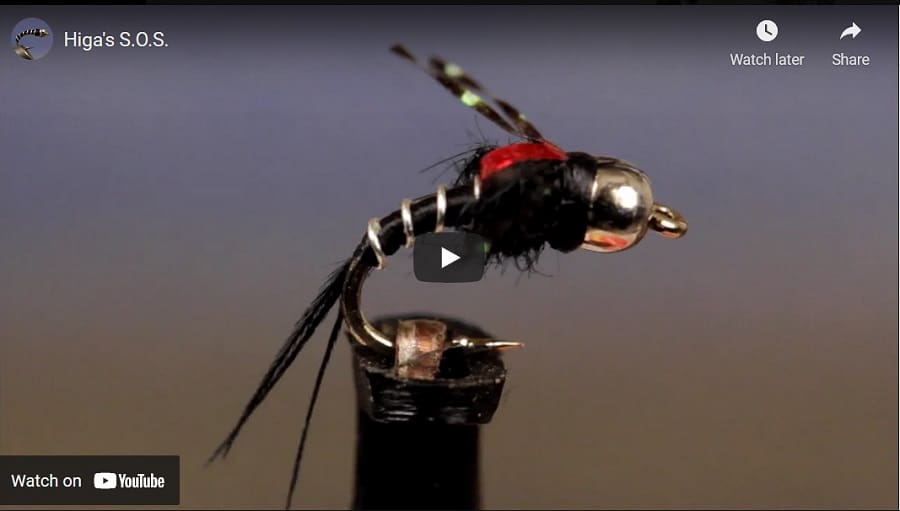 When anglers think of the stonefly nymph they often think of a big dark fly that big trout love to eat, but the stonefly comes in many sizes and in some rivers, there are very tiny stoneflies.
There is one species of stonefly called the tiny winter black which is a small size 16 to 18 fly and it can be one of the best early spring trout flies.
A great fly pattern that I use to imitate the small stonefly nymph comes from long-time guide, Spencer Higa and it's known as Higa's SOS fly. I have tied this fly pattern in its original black which works great as an early spring trout fly, but I have also done well with this fly in brown and olive.
Caddis Larva and Caddis Pupa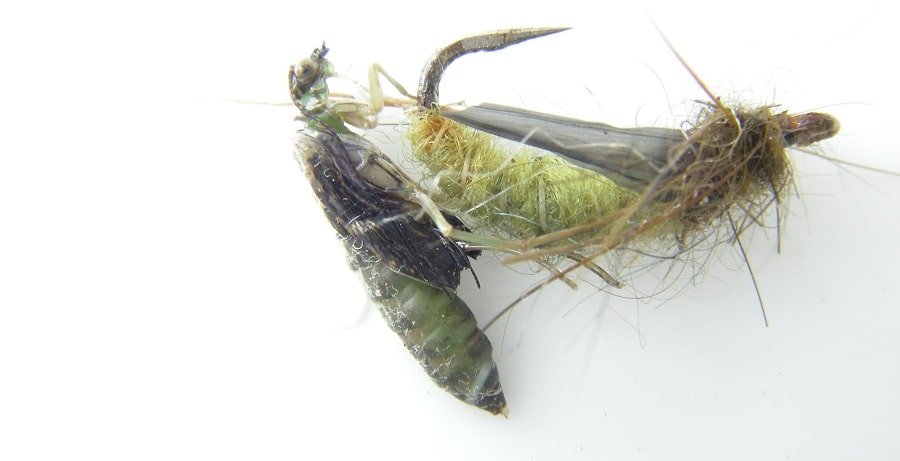 Most rivers of North America will have some sort of caddis. Some call them green rock worms and they look like little green maggots but whatever you call them they are one of the best spring trout flies that you could use.
My favorite spring caddis patterns are the McPahil Caddis Pupa and the Egan GTI Caddis from competition angler and guide Lance Egan.
Scud and Isopod Patterns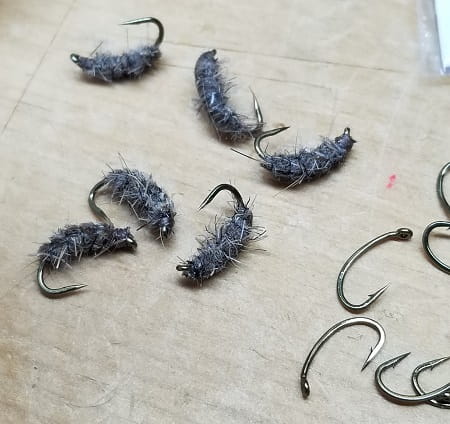 The great thing about scud, cress bug, or isopod patterns is that these species do not hatch and fly away and they are always in the river.
This makes them a great food source for trout and one of the best spring trout flies.
I use scud imitation patterns in sizes 16 and 18, but size 14 can work well on some rivers.
One of my favorite spring scud patterns is the Diamond Dub Scud or the Humps Cress Bug used by guide George Daniel.
I tie my own flies so I can be sure I replicate the size and color better. If you tie your own flies, check out The 7 Best Fly Tying Hooks: For Dry Fly, Nymphs, and Streamers.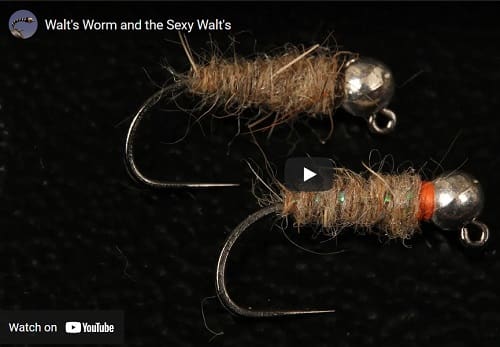 The Walts Worm is a great pattern that can imitate a cased caddis or a Crane Fly larva.
The Sexy Walts Worm has a little extra flash to attract more trout and this can be a deadly fly year-round. Both of these patterns are a must-have in my opinion.
I have also done very well with this pattern on string steelhead around the great lakes region.
Attractor Fly Patterns For Spring Trout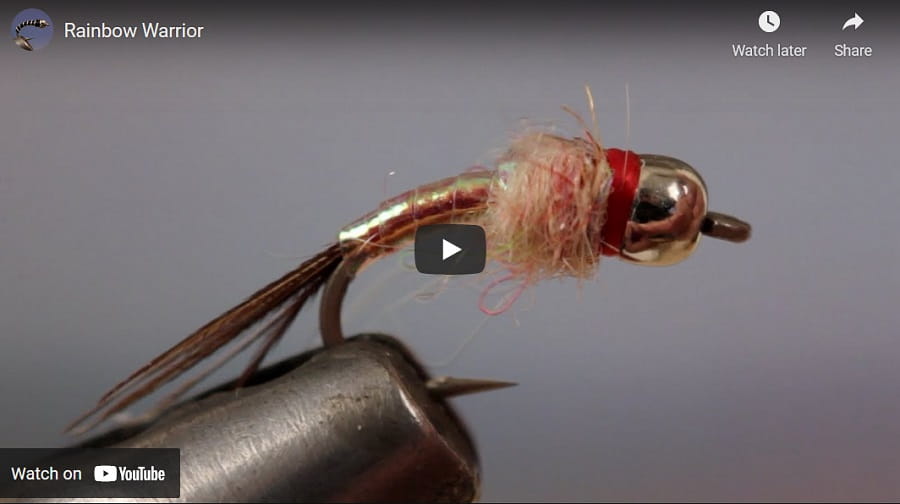 Attractor fly patterns are flies that don't imitate natural aquatic insects but instead are designed to just get the trout's attention. Attractor patterns are great spring trout flies when no natural insects are active in the river and every angler should have a few of the top attractor patterns.
I have done very well with attractor patterns even during a hatch. Some of the best attractor patterns are the Rainbow Warrior which another guide fly from Lance Egan and the traditional Prince Nymph.
The Lightning Bug Nymph is another great attractor pattern
Worm Fly Patterns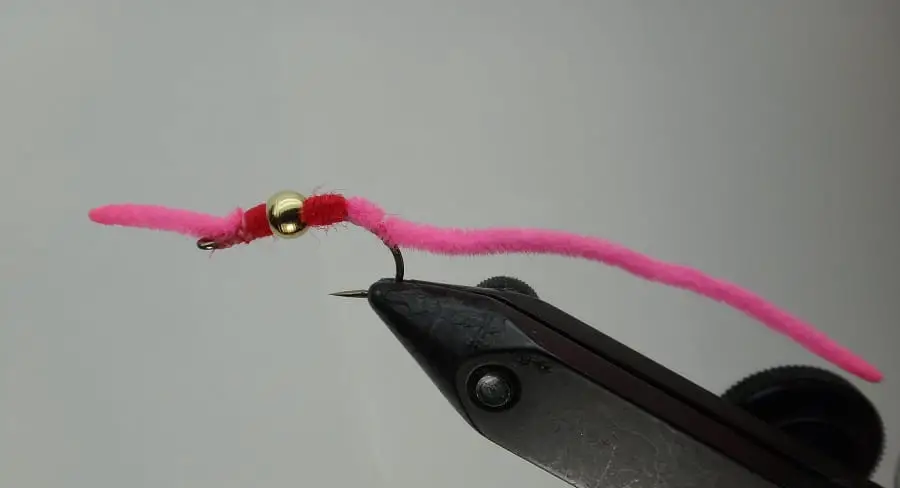 The classic San Juan Worm and the Squirmy Wormy fly pattern are great spring trout flies and are a must-have in any anglers fly box.
My San Juan Worm pattern has caught over 75% of the large spring trout and steelhead that myself and my clients catch. For all trout, I like a 3-inch worm on a size 8 or 10 hooks.
Woolly Buggers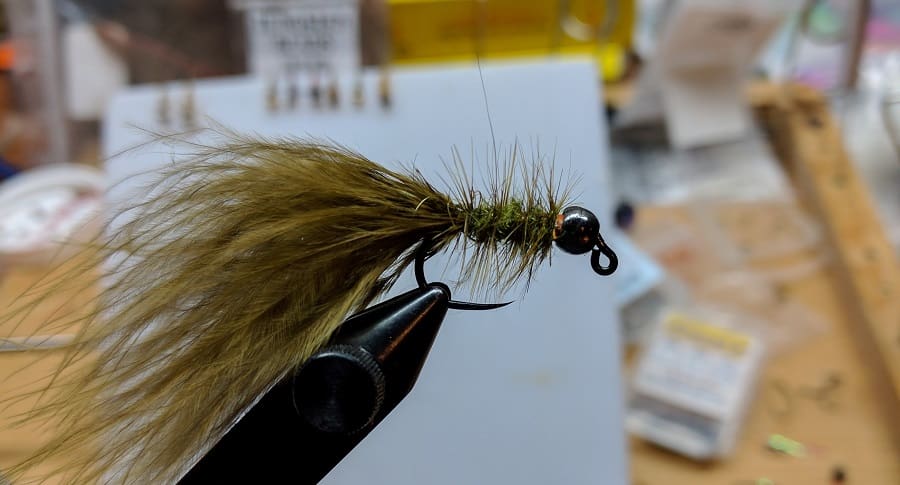 This is one of the most versatile fly patterns and it can be used as a nymph and as a streamer. My best woolly buggers for nymphing are micro buggers that are about 1 inch long but I have also done well with woolly buggers up to 3 inches long when nymphing.
Black is my best color for woolly buggers, but I have done very well with olive and white.
More Great Flies
For more great articles on flies that our readers love, check out these great articles:
Got A Question About Spring Trout Flies
If you have a question, or a comment, or would like to suggest some other great spring trout flies that have worked for you let me know in the comments sections below.
Tight lines,
Graham and The Guide Team