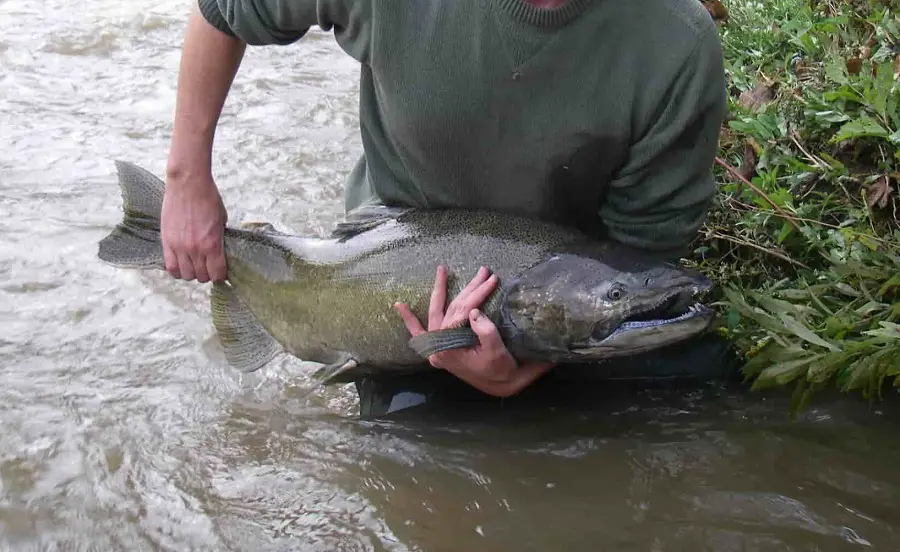 Nymphing for salmon is one of the most effective ways to catch salmon when fishing small to mid-sized rivers or when salmon are holding. Most of the river guides I know use nymphing for salmon as their primary method.
Nymphing for salmon can be done in two ways. The most common method is indicator fishing where you suspend your flies under an indicator and this works on most water. Euro nymphing for Salmon is very new and is extremely effective in shallow runs and pocket water.
When nymphing for salmon, you will need a longer fly rod of 10 to 11 usually in the 7 to 8 weight range. You will need a standard floating fly line. You will need the proper nymphing setup which is identical to the same setups that I use for steelhead. See Steelhead Nymphing Leader Setup.
You will then need a bunch of good flies suitable for nymphing for salmon.
THIS PAGE IS UNDER CONSTRUCTION : IT SHOULD BE READY FOR YOU BY JUNE OF 2023