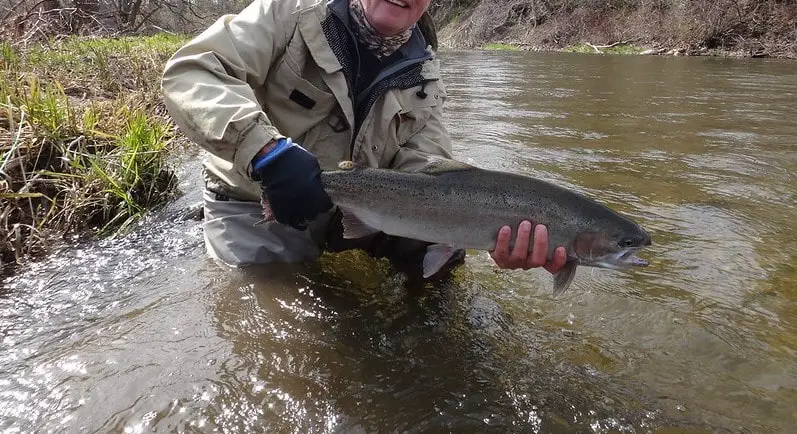 Plunking simply refers to casting a large heavyweight that sits on the bottom.
The heavyweight anchors the bait close to the bottom while you sit and then wait for the steelhead to swim by and eat your bait.
Anglers will cast the bait out and put the rod into a rod holder and just wait. It may take minutes or hours for a hungry steelhead to swim by and grab your bait. Only certain baits will work with this method which I will discuss in this article.
Plunking for steelhead works in rivers or in the ocean or great lakes.
In this article you will learn a couple of setups for plunking for steelhead, you will see which baits work best and how to make those baits work better. Some boats just don't work well.
There are also certain hooks that work better than others which will also be discussed in this article.
As I write this article I'm in the middle of a very busy guide season so this article is incomplete for a couple of weeks – the Full Article Is Coming Soon – Due Date November 1st
Plunking For Steelhead FAQ
If you have a question, comment, or tip about plunking for steelhead please let us know in the comment section below.