All About Click And Pawl Fly Reels: A Guides Perspective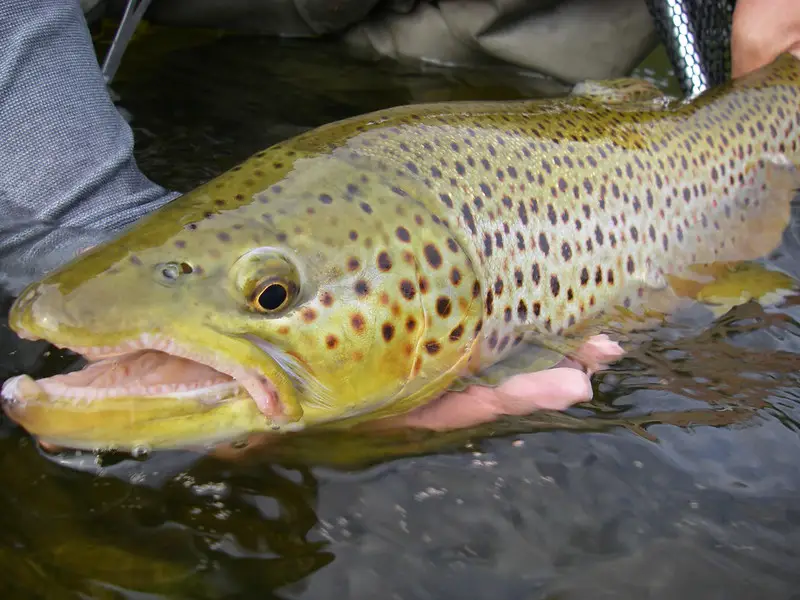 I've owned a few click and pawl fly reels, and although I have fished with them and some anglers really like them, I would never guide with them. Click fly reels are not for everyone, and I'll explain why. I will also answer the many questions from readers and my guide clients.
What Is A Click And Pawl Fly Reel?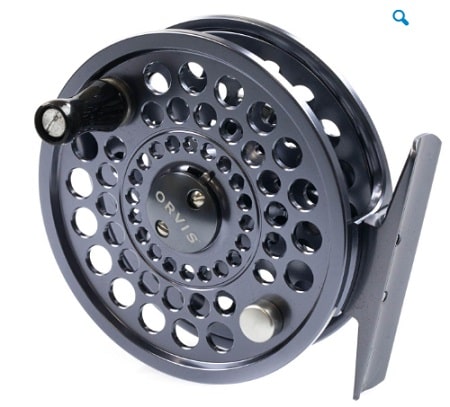 A click and pawl reel, or as some will call it, a "click reel," is a reel with a gear, a metal tooth, also known as a "pawl" which is attached to the spool. It also has a spring for tension.
It's a pretty simple design, and it's designed to make noise so you know when the reel is spinning and also to prevent over-spooling.
A click-and-pawl fly reel looks exactly the same as any fly reel except it just has the clicker.
Do Click And Pawl Reels Have A Drag?
Click and pawl reels do not have a drag however, some have spring tension knobs that can increase the tension a very small amount. Generally, the tension is only designed to prevent the spool from over-spooling when fighting big fish.
Fighting A Big Fish On A Click And Pawl Reel
When fighting a big fish on a click and pawl reel will use the pawl of your reeling hand to apply steady pressure to the bottom of the spool to create resistance. To much drag and you break fish off, too little drag and you play the fish too long or allow them to get to far down the river.
Why Use A Click And Pawl Reel? What's The Advantages
For a few reasons, anglers will use and prefer a click and pawl fly reel for fishing trout. The simplicity and reliability of the reel are just one of the advantages.
Simple
It is said that because the click and pawl reels have few parts, they are less likely to fail. While this is true, any drag system can fail, and to be honest, of the dozens of fly reels, both click and pawl and disc drag, rarely have I ever had an issue with the drag failing.
Lightweight
Fewer parts mean the drag system is less bulky and therefore click and pawl reels can be slightly lighter than a compatible disc drag reel. Will you notice the difference when fishing, not likely.
Challenging And Fun
Click and pawl reels are more challenging when fighting larger fish. For many anglers, this challenge is a lot of fun. However, that extra challenge and fun come at the cost of you more likely losing a trophy fish.
The challenge and fun to me is the primary advantage or reason to use a click and pawl reel.
Are Click And Pawl Reels Good Or Bad?
I'm going to be straight up and honest here; click and pawl reels are bad for beginners.
Based on my experience with both click and pawl reels and standing beside thousands of new anglers on guide trips, click and pawl reels are often a problem for new fly anglers.
I have had plenty of clients show up to the river with click and pawl reels, hook into a big fish, and then lose it because of inexperience. I've even contacted the local fly shops and told them to stop selling these reels to new fly anglers.
I hate telling guys they probably would have landed that giant trout if they had purchased a smooth disc drag fly reel instead. The problem is that when a big fish is hooked on light leader it's going to run, and sometimes it will run far.
New anglers DO NOT, know how much pressure to put on the line so either they tighten up and break fish off, or they go too light on the pressure and play the fish too long.
If you are very experienced in fighting big fish on fly reels, then sure, a click and pawl reel will probably be an OK reel for you.
Click And Pawl Reels VS Disc Drag Reels
Click and pawl reels have just enough resistance to prevent the line from over spooling if a big fish make a fast long run, whereas, a disc-drag fly reel can be set to the perfect resistance so that maximum drag can be applied at all times with little risk of breaking your tippet.
A click and pawl reel requires hand pressure which can be inconsistent and you are more likely to break the tippet or play a fish longer than needed.
A good disc drag fly reel provides smooth and consistent pressure allowing the angler to focus on rod angles, and there footing with less worry about a break-off.
Although many anglers and some guides say you don't really need a disc drag reel for trout and steelhead, based on watching new agler fighting and losing too many big fish, I disagree.
Are Click And Pawl Reels Good For Steelhead?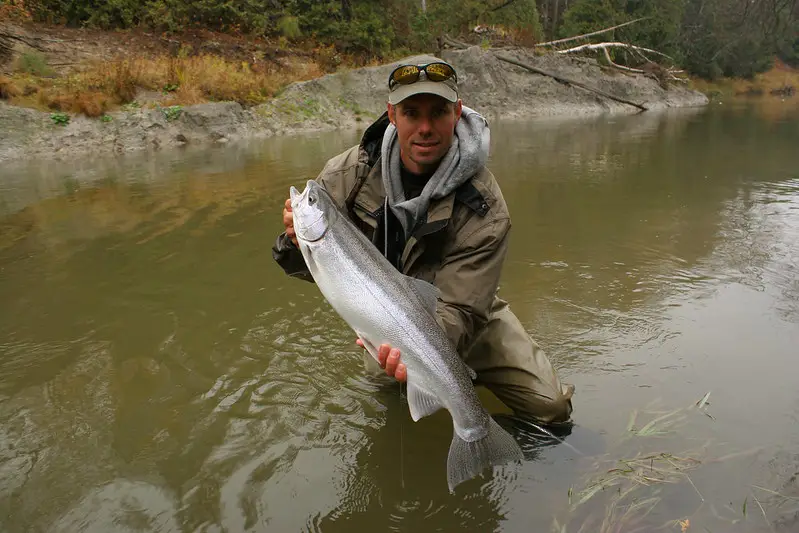 There are fly anglers and spey anglers using click and pawl reels to fish for steelhead with good success. It can be a real challenge and a lot of fun to pay and land a steelhead on one of these reels.
But, if you are a new angler to fly fishing, I highly recommend a good disc drag fly reel for steelhead fishing.
Are Click And Pawl Reels Good For Salmon?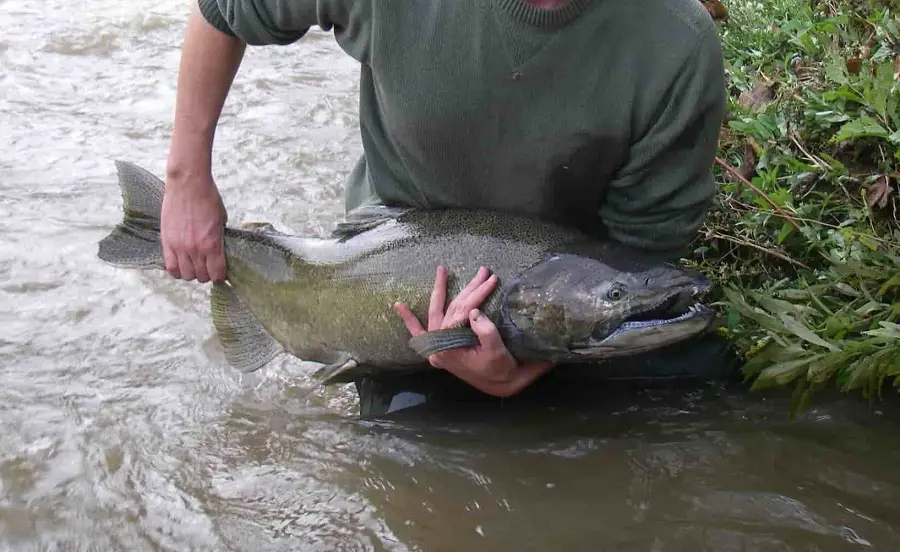 There are anglers using click and pawl reels for salmon fishing with good success, so yes, they are good for salmon, but only if you are experienced in fighting salmon on a fly rod and reel.
I only guide and fish with good smooth disc drag fly reels for salmon.
About Click And Pawl Fly Reels Q&A
If you have a question or advice on fishing with click and pawl fly reels, let us know in the comments section below.
Tight Lines
Graham