The Best Trolling Reels For Steelhead Fishing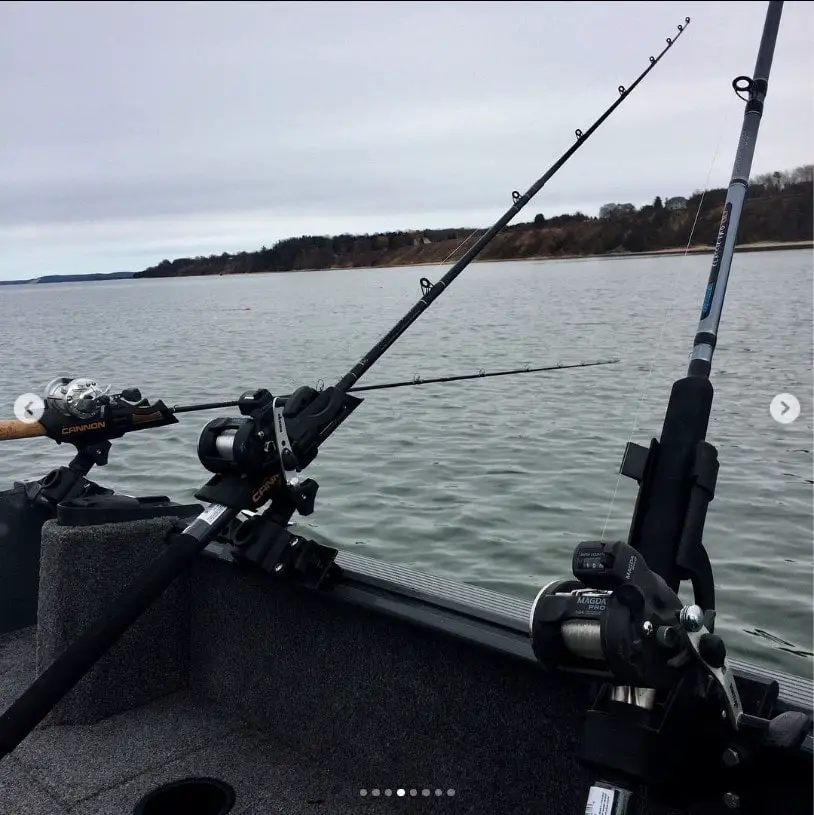 Hop on board twenty different steelhead charter boats and you'll find the same few reels being used on every boat. These are the proven effective reels and they can be considered the best trolling reels for steelhead fishing.
Methods such as downrigger, dipsy diver fishing, planner board fishing and even flat-linning are all used to troll for steelhead and ofter, different rod actions and different rod lengths are preferred.
Let's find which steelhead trolling reels are best by the methods used.
Key Takeaways
Best Reels For New Anglers and Casual Anglers – Okuma
Best Reels For Avid Anglers – Shimano and Penn
Top Reels Used By Charter Boats – Shimano
Reels Sizes For Different Methods and Lines
Understanding Reel Speed
Best Steelhead Trolling Reels For Different Methods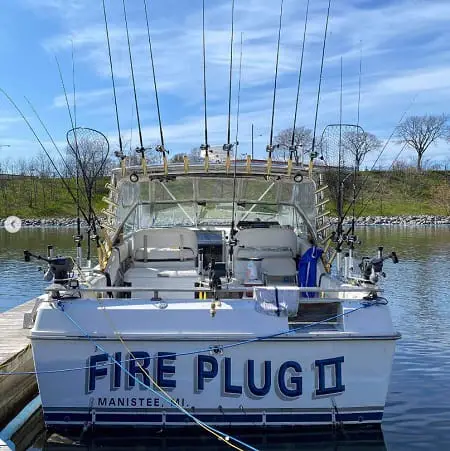 Steelhead charter boats, such as Fireplug Charters, come fully equipped with top-notch trolling reels and rods.
However, beginners often struggle with understanding the relevance of specific reels to particular trolling techniques. So before you go out and buy the wrong reels, look at what the charter boat captains are using.
Okuma Reels: The Go-to Steelhead Trolling Reels
If you're familiar with steelhead trolling, you've undoubtedly seen Okuma reels on boats. Known for their versatility and affordability, Okuma reels come in varying speeds, sizes, and models. Three major models to consider:
Best Okuma Reels For Steelhead Trolling
Okuma Convector Line Counter Reel – A trusted choice for over a decade, available in sizes 30, 45, and 55. Available in both high speed and regular speed. Check Price
Okuma Cold Water Line Counter Reel – The Cold Water Reel is an upgraded model from the Convector, available in sizes 30, 45, and 55. Check Price
Size 20 Okuma Reels – Perfect for Kayak anglers or smaller boats running shorter lines.
Pair these reels with premium steelhead trolling rods, and you're set to go!
Premium Trolling Reels For Steelhead Fishing
The following are some high-end reels, often found on charter boats: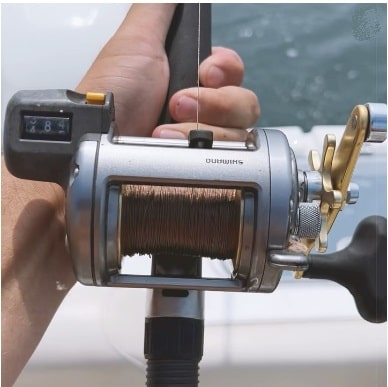 PENN Squall II Line Counter Levelwind Reel – A step up from Okuma and marginally pricier. Available in sizes 20, 30, and 50. Check Price
The Daiwa Saltist Line Counter Reel: 40 and 50 – Boasts an improved line counter and a top-tier drag system. Check Price
Shimano Tekota 600 and 800 – Arguably the best steelhead trolling reel, frequently used on charter boats. Check Price
Reel Speed: Decoding Regular vs. High Speed
The speed of the reel, determined by its ratio, is pivotal. Regular speed reels, around a 4:1 ratio, provide more torque, ideal for reeling setups with resistance. High-speed reels, around a 6:1 ratio, are apt for lead core lines or when battling smaller steelhead.
Other Steelhead Trolling Reels To Consider
In summary, if you have insights or queries regarding the best trolling reels for steelhead fishing, feel free to share or ask in the comments.
Tight Lines,
Graham
Sources: